On new years eve I woke up early in the morning to go to work, only to find an empty office. Apparently, as the new guy, I wasn't on the mailing list for the holiday vacation memo. I overheard from word of mouth that we were supposed to have the 1st and 2nd of January off, when in fact it was December 31st and January 1st. I should've confirmed with someone a couple of days earlier just to be sure. So after trying to get in touch with a co-worker on our vacation day early in the morning (I bet he wasn't too happy about that) to ask him where the hell was everybody, I went home and went back to sleep. I woke up late in the afternoon all groggy and dizzy. That was one hell of a power nap. I wasn't even sure if I had slept through the entire day and just woke up the day after. Heck this was my state of mind at this point...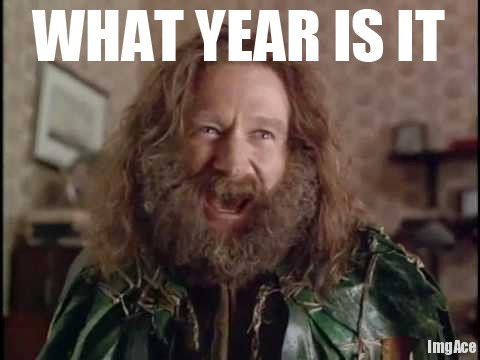 I was messed up and I had a bad headache. I saw it was like 3 in the afternoon and I spent my whole day in dreamland. It was such a great fit for the last day of possibly the worst year of my life so far. That's right. The worst so far. The reason I started this blog at all was to keep myself busy during the toughest most difficult depression I've ever lived through. I wish I could write about the details, but I don't think this is the right place to do that. Besides, as a 2013 resolution, I have decided to stop telling that story ever again. The less I think about it, the faster I'll get over it. Hopefully.
And quite frankly, it left me completely burnt out and with very little interest in anything at all. I won't go into any details, but those close to me know what happened and understand how deeply this has affected me. I couldn't eat for the longest time, couldn't sleep for months on end and I lost 20 lbs overall. On top of that, I couldn't perform at work, lost my reputation as a hard worker and smart person and eventually lost any chances at getting a promotion, let alone a raise. My family, friends and even my co-workers were concerned with my well being. Some even believed I would commit suicide, though I would never do such a thing. But, it's still hard to hear your grandmother cry over the phone and beg you to promise her not to hurt yourself because she knows how much you're hurting. Depression is a bitch and when you have one, everyone around you suffers with you.
For new year's eve, even though I felt like shit, I wanted to do something with my friends. I hit them up by text messages to see what they were up to. One's having dinner and going to the movies with his girlfriend and then going to a NYE concert at the Darling foundry. Another one is going clubbing with a girl he recently hooked up with. Someone else was working that night and the rest didn't answer. I wasn't feeling well enough for a loud concert and dancing and stuff, nor did I want to go clubbing. A friend on Facebook said she was going to go to the old port to watch the midnight fireworks and that there was a huge open street ceremony at place Jacques Cartier in front of city hall. That didn't sound like it was too much so I did that and went there by myself instead of staying at home in my underwear and playing with my balls while watching pictures of cats on the internet.
I took my car and drove downtown. I parked it around Place-Des-Arts and walked to the old port from there. I got there 30 minutes before the countdown. There was a massive crowd at Place Jacques Cartier. There were stages set up and there were some artists playing
traditional Quebecer Rigaudon music
. And classics from artists like
La Bolduc
and her famous song
C'est dans l'temps du jour de l'an
.
I turned and directed myself towards the old port itself where there was another stage and another crowd who were trying to push to get as close as possible to the river where the fireworks were set up. I plunged in the crowd and tried to squeeze as close as I could.
Eventually, midnight was here and the fireworks started. So, I just stopped where I was and gazed up.
After the fireworks were over, I headed back towards Saint-Laurent and decided to got around the plateau before heading home, just to get some exercise walking in the thick snow and tire myself out before getting home. Because, when you sleep through half the day, there's now way you're gonna sleep during normal night hours. As I was coming down Saint-Denis, I passed by the Beatnick record store again and found this gem. I swear, this store surprises me every time.
Nananananananananananananananana BATMAAAAN!
That's a rare collectible right there. Along with the Buck Rogers atomic pistol, that would be a great item ti any geek's collection!
After that, I walked back to my car and headed home and got some shuteye wishing that, for 2013, I won't have to walk solo anymore.
Happy new year y'all!